Mini adventure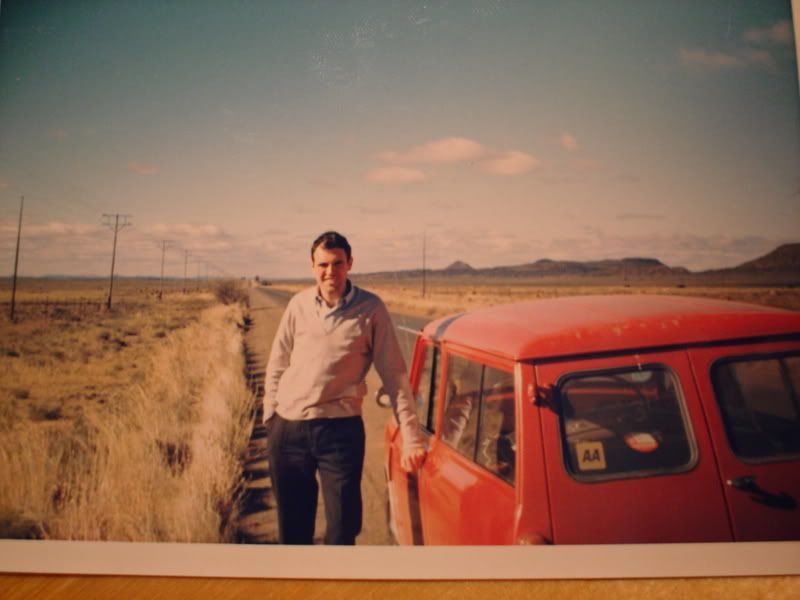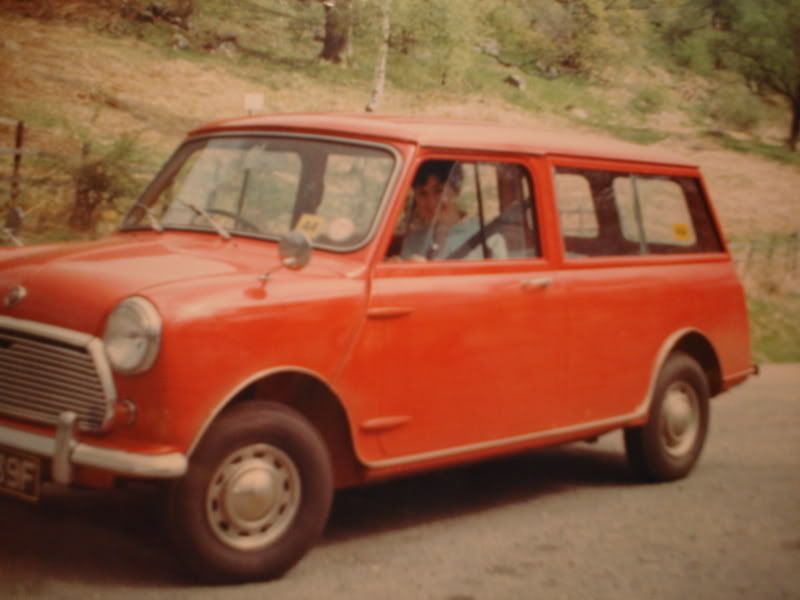 As promised, here's three photos of my parents with their Mini estate. The first photo is my Dad in the Karoo, South Africa on his way to Zambia. Remember - he had no air conditioning, no mobile phone and garages were hundreds of miles apart. Two things I love about this photo - my Dad is wearing a jumper, (I guess it was a bit chilly?) and the AA sticker on the back of the car! I'm sure roadside assistance in South Africa was very limited back in 1968! The second photo is my Mum in Beira, Mozambique, 1968/9. I love her dress and handbag! The last photo is my Mum in the Lake District, May 1968.
I still find it hard to imagine how adventurous my parents must have felt going to Africa in the 1960s. My Dad took the Mini estate out on a ship, my Mum joined him later on. The only way they could communicate with friends and family back in Scotland was via letter.
I'm rather proud of these photos, I hope you enjoy!